companies email databases
guaranteed emails and instant download
Companies Email Address Lists ready for Email Marketing B2B, GDPR Compliant, Updated and Verified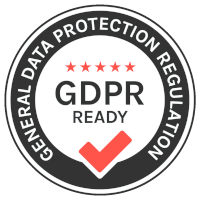 MAILOAD IS THE ONLY WEBSITE THAT CAN GUARANTEE YOU THE INSTANT DOWNLOAD OF THE DATABASES YOU PURCHASE.
In addition, all Companies Email Databases are Permanently Assigned, No Recurring Fees or Term Rentals!
WITH MAILOAD EMAIL DATABASES REACH YOUR TARGET AUDIENCE, WHEREVER THEY ARE!
The right numbers for your Business!
WE HAVE ALL THE NUMBERS YOUR BUSINESS NEEDS
Each year more than 2,000 customers rely on Maiload to expand their Business Database and expand their Business.
Our Database contains more than 100 Business Categories, all Updated and GDPR Compliant.
More than 1,000,000 Email Addresses of Italian and Foreign Companies, Updated, Verified and GDPR Compliant.
We value privacy, which is why you will not see us mention customer names, logos, or testimonials.
EACH COMPANIES EMAIL DATABASES CONSISTS OF THE COLUMNS: NAME OR COMPANY NAME, ADDRESS, CITY, PROVINCE, REGION, COUNTRY, ZIP CODE, PHONE, CATEGORY AND EMAIL ADDRESS.
No empty fields, all columns are always valued and the Email data is always present!
Here is a Database example. For privacy reasons, none of the data entered is real.

Subscribe to Maiload Newsletter!
GET INFORMATION, PROMO AND GET A 10% DISCOUNT CODE ON ALL COMPANIES EMAIL ADDRESS LISTS NOW !